A statement from Wright Service Corp., parent company to the Wright Foundation for Sustainability and Innovation.
---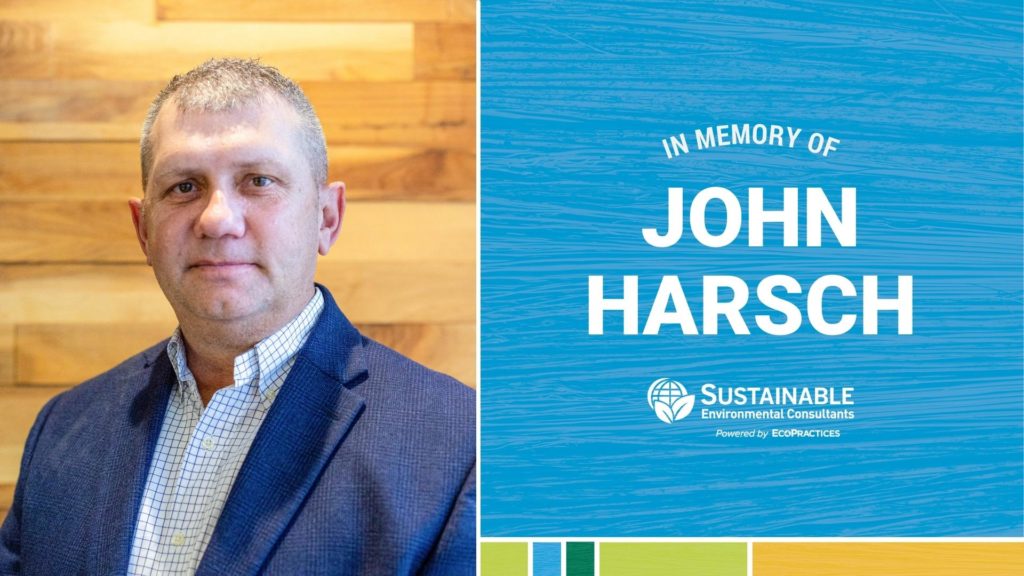 The Wright Service Corp. Board of Directors and executive leadership announce the unexpected loss of Sustainable Environmental Consultants (SEC) President John Harsch as a result of a vehicle accident.
Chairman and CEO Scott Packard said, "With a profound sense of loss and sadness, we mourn the passing of a remarkable leader and advocate for sustainable practices and regenerative agriculture. His work transcended many fields, most notably through EcoPractices®, in environmental practices, natural resources and conservation."
Under John's leadership, SEC became a leader in providing innovative solutions to better the planet through sustainability risk management, agriculture compliance and engineering, and erosion control. SEC provides a range of environmental services needed by food companies and their agriculture supply systems.
John had over 25 years of experience in environmental practices, natural resources, and conservation. He was instrumental in SEC's growth since starting the company in 2008 with three other investors, where its first line of business was agricultural engineering. He helped move the company into erosion control by becoming a certified Filtrexx® manufacturer. John played an integral role in putting together the agreement to join Wright Service Corp. and become part of an employee-owned family of companies in 2012.
John was a founding board member and director of the Wright Foundation for Sustainability and Innovation that fosters innovative sustainability initiatives that make a positive impact on our planet.
Packard stated, "Our deepest condolences extend to the Harsch family and all who had the privilege to work with John as he truly believed and I quote, 'Sustainable practices and regenerative agriculture are the future'."